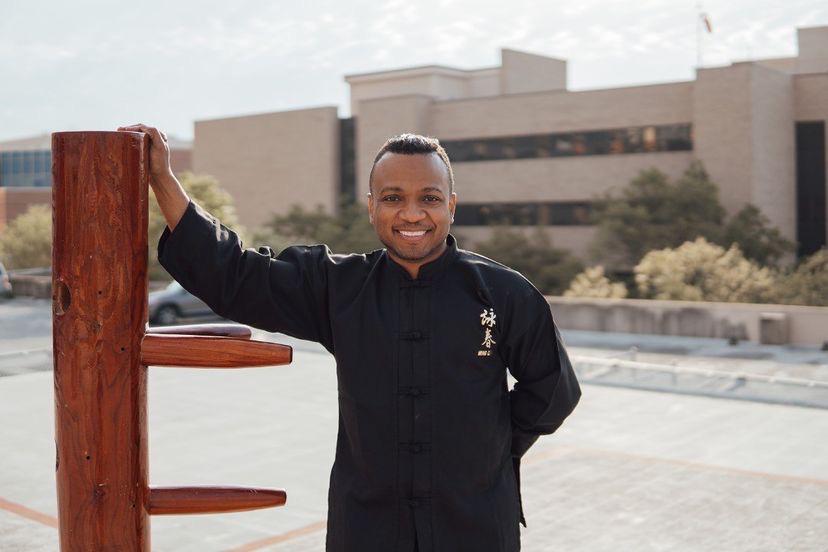 WELCOME
IWCO Wing Chun School (Houston) is open to everyone, without distinction of sex or age, that want to rediscover the authentic value of Wing Chun Kung Fu, be it for its Martial, Philosophical or Health-beneficial aspects. The student will be followed step by step, through a direct "Master-Student" relationship, in a friendly and comfortable environment, where ancient traditions fuse with modern training and teaching methods.
BACKGROUND
IWCO Wing Chun School – Houston is a part of "IWCO-International Wing Chun Organization", which is an international organization based in Hong Kong, founded by SiFu Donald Mak (Mak Kwon Kune) in the year 1997; To this day, IWCO has more than 100 affiliated schools spread out through 16 different nations.
Even though the School has Headquarters spread all over the globe such as in Italy, Russia, Romania, France, Canada, Switzerland, Ukraine and the Arab Emirates, we consider ourselves as a Single Large Family with a Clear and Detailed Educational Program followed in an identical fashion in each of our Headquarters, with at the top a single Grandmaster flanked by each of the national leaders which help and support him at bureaucratic, logistic, educational and organizational level.
IWCO was born from an idea and the commitment of Grandmaster Donald Mak of Hong Kong (direct disciple of Grandmaster Chow Tze Chuen, first generation student of Master Ip Man) whom after years of studying, practicing and researching unified all of his knowledge and experience in a single School, with the purpose to spread the original teachings given by Ip Man as it was transmitted to him by Grandmaster Chow Tze Chuen.
Listing ID

:

1200

Chief Instructor

:

Lando Taylor

Level

:

6th Kup (Hok Yuen Kup 學員級)

Linage

:

GM Donald Mak -> Lando Taylor